ClickED connects talents and employers together through technology and a unique mindset transformation programme.
Students and graduates find it challenging to secure a fulfilling career in the industry with an employer they like. Similarly, employers find it tough to find talents for their every growing and changing requirements.
This is known as the talent paradox.
ClickED's intervention programme is designed to solve the 'talent paradox' where the seemingly opposing mindsets of employers and talents finally find a common meeting point. The programme utilises proprietary programme using mindset transformation, psychometric testing and artificial intelligence to deliver matches that "ClickED'
Welcome to the world of Click
ED

.
Team
Simeon Yeoh
Chief Executive Officer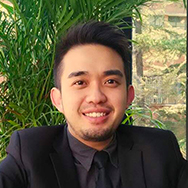 Koay Wei Chin
Chief Operating Officer
Karven Tan
Chief Technology Officer
Dato' Bruce Lim Aun Choong
Advisor